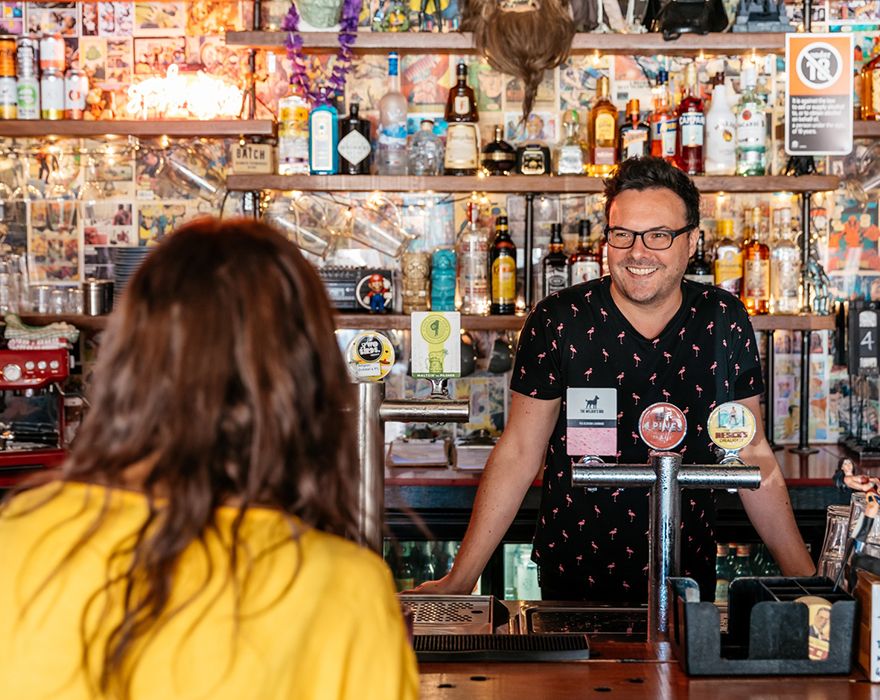 Features in all plans
We bring a lot to the party.
Maybe you want a website builder that can do everything, from booking appointments to selling products. Or maybe you just want to put up a blog and tell the world about your cat, Freddie Purrcury. Either way, you need to know what features are in which plan. Well here you go.
Manage It All in One Place
Website? Social media? Email marketing? Ecommerce? Check.
Responsive Design
No matter what device you're using, your site will look great.
Designer-Made Templates
Create confidently with beautifully-crafted templates to help you get started.
Customizable Themes
Play with 20+ theme filters to instantly change layouts, fonts and colors.
Update From Any Device
Don't let anything slow you down with on-the-go editing from your phone or tablet.
Website Hosting
Ensure your site runs smoothly and pages load quickly with fast, reliable hosting.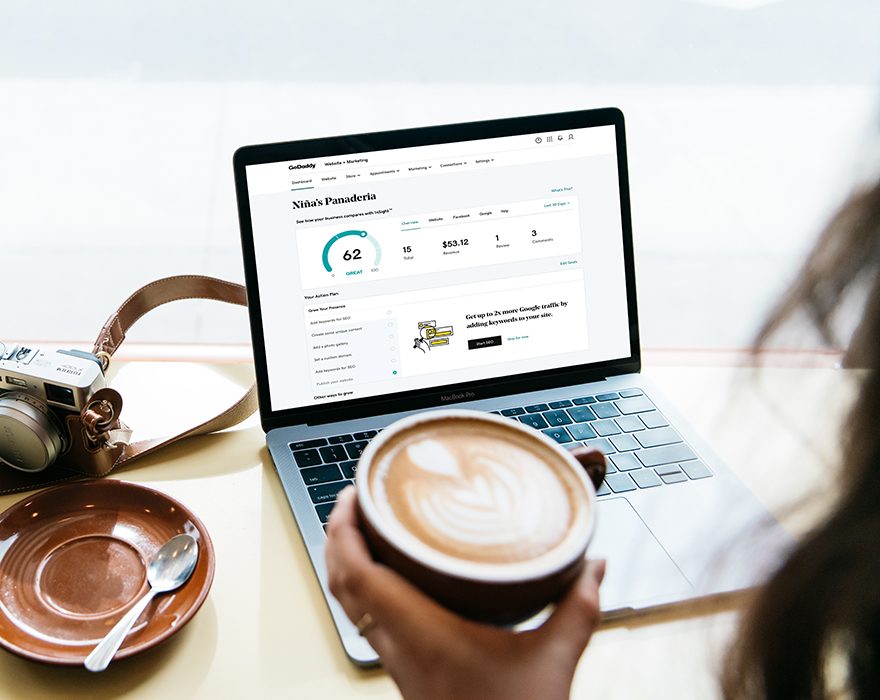 GoDaddy InSight™ Features
Meet your silent business partner.
InSight is a smart tech system designed to help you optimize your online presence. From everyday metrics like site visitors, reviews and social engagements, to big picture strategy like how you compare to similar businesses, InSight dives into performance details and lets you view everything from one, unified dashboard. 
Data-Driven Recommendations
Up your online game with helpful tips based on data from 1 million+ GoDaddy customers.
Industry Expertise
Rest easy knowing you'll get informed advice based on how similar businesses perform.
InSight Action Plans
Get continuous suggestions on what to do next for an even better online presence.
InSight Score
See how your site and online marketing measure up against businesses like yours.  
InSight Metrics
Monitor growth with a detailed view of site stats, sales, bookings and social actions.
GoDaddy Guides
If you ever get lost deep in data insights, our friendly Guides are here for you 24/7.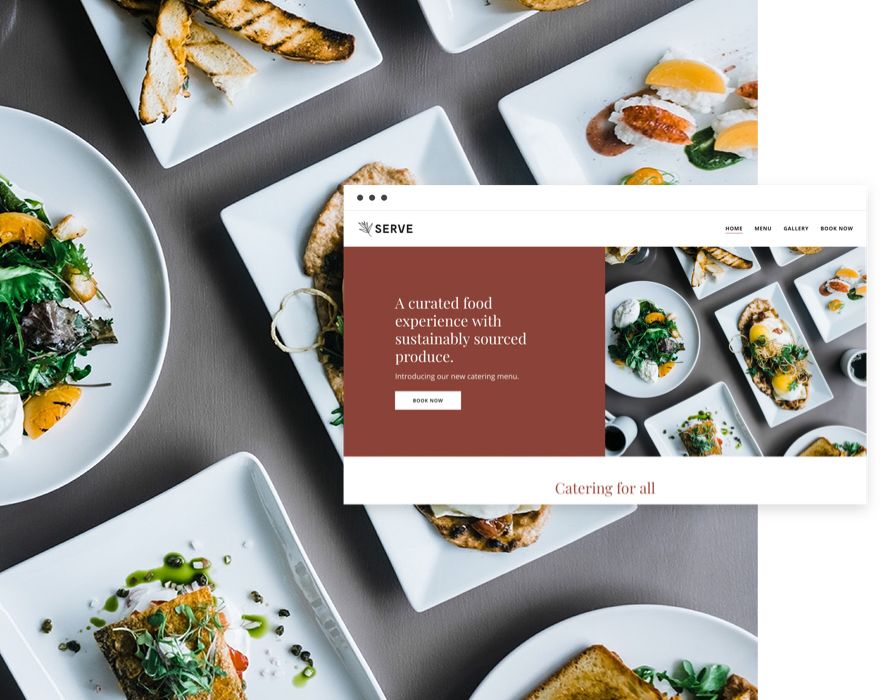 Building your site
Putting it all together.
You've got an idea, but now you need to actually build your website. What features are important to you? How easy is this thing going to be, anyway? Good questions. Let's answer them.
Click and Drag Reorder
Want to move a section? Easy. Just click and move them.
Backup and Restore
Sleep soundly knowing that you've always got a backup of your site.
Drop-Down Menus
Lots of pages? Drop-down menus make navigation easy.
Customizable Themes
Start with a basic concept and expand on it however you like.
Promo Banners
Put in promo banners to push your next big sale.
Contact Forms
Let your visitors keep in touch with an easy contact form.
Calls to Action
Drive sales and attention to your important products.
Members-Only Pages (coming soon)
Keep things private with password-protected pages.
Single Image Library
Multiple sites with Website Builder? Keep all your images in one library.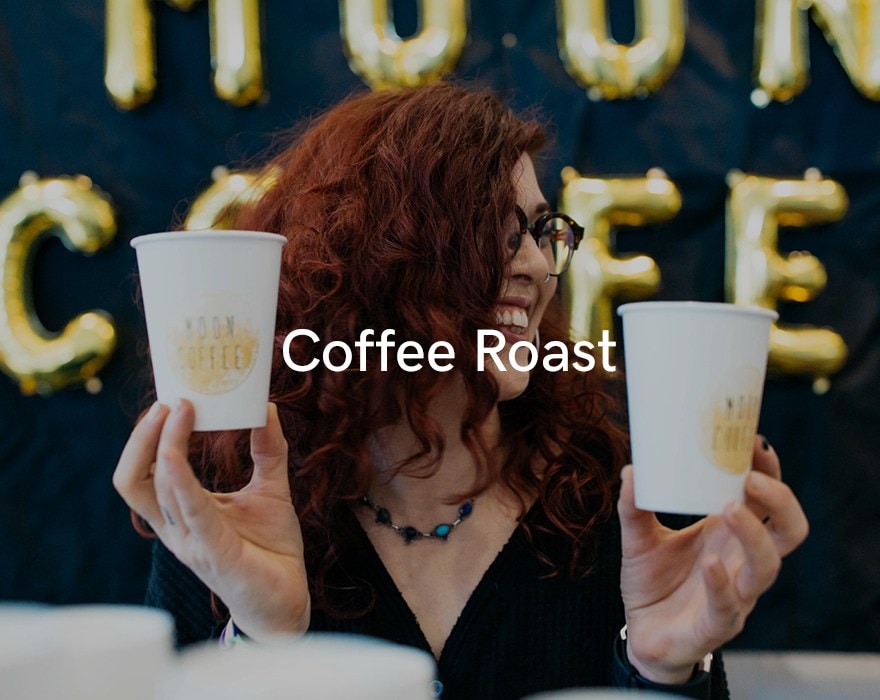 Marketing Features
Get the word out.
So you've built a website. Good job — take a victory lap. Of course, it would be a lot cooler if some people saw that website, right? With that in mind, you need to do some website promotion. And with GoDaddy Website Builder and Online Store, that's covered.
Search Engine Optimization
Improve your rank on search engines like Google and Bing.
Email Marketing
Turn your visitors into customers by sending them emails.
Sync With Facebook
Link your company's Facebook page with Website Builder.
Instagram Connect
Manage posts and track performance from your GoDaddy dashboard.
Google My Business
Get your company on Google Search and Maps.
Connections
Create and send personalized messages to your customers from your dashboard.
Review Widget
Display business reviews from Google or Facebook on your site.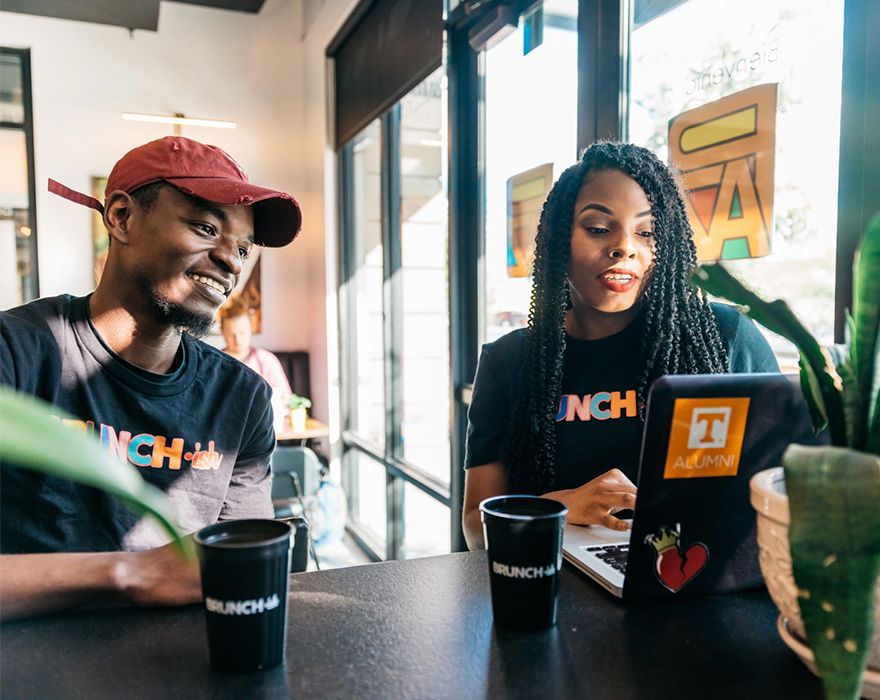 Web Analytics Features
Keep an eye out.
Once everything is up and running, you'll want to watch your site to be sure things are running smoothly. To do that, you need to monitor your website regularly, and you'll need tools to get that done. Guess what Website Builder and Online Store includes? A toolbox full of 'em.
Track Your Search Ranking
Keep up on your Google search ranking and get recommendations.
Track Orders
Got an order on your store? You can track it on your dashboard.
Automatic Checkout Reminders
See how many customers come back to buy items they left in their cart.
Facebook Insights
See your recent views, likes, posts and more.
Monitor Online Comments
Manage your Google and Facebook comments in one place.
Track Email Campaigns
See how that big email blast is going.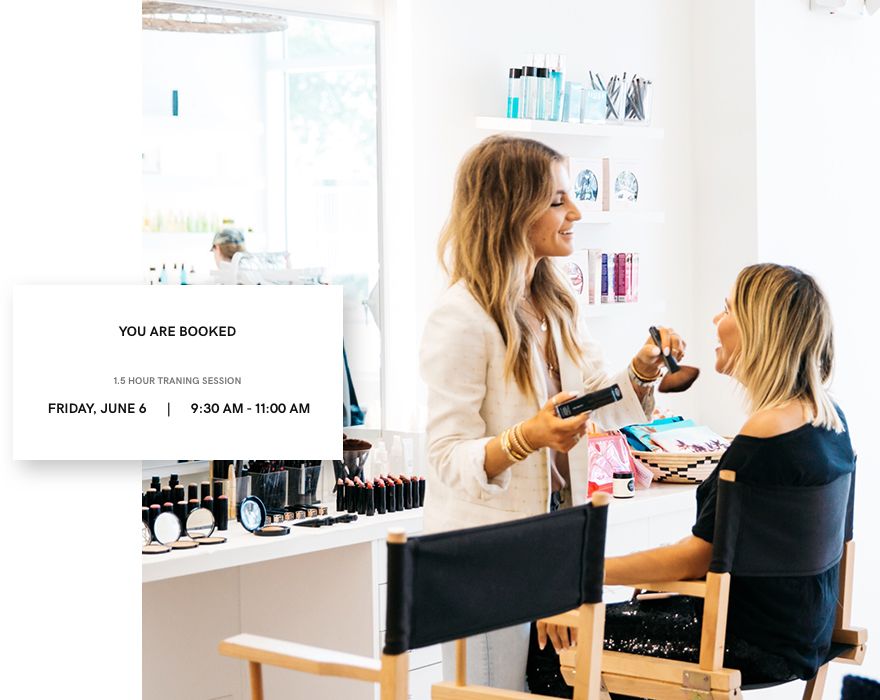 Online Appointments Features
Get booked.
If you're a service provider — yoga instructor, personal trainer, dog walker — then what would be super convenient is a way for your customers to book their own appointments and pay for them at the same time. That sure would be nice, which is why we added it to Website Builder. Here are the details. 
Accept Credit Cards
Process payments for appointments via Square and PayPal.
Text and Email Notifications
Send and receive notifications when your client books.
Two-Way Calendar Syncing
Keep your business and website calendars perfectly aligned.
Client Management Tools
Retain contact info, appointment history and payment history.
Collect for Appointments
Charge deposits, cancellation fees and collect payments.
Recurring Classes & Events
Set up a schedule for you and your clients to refer to.
Staff Members
Allow your staff to manage your schedule and set availability.
Class Lists
Download a list of who's signed up for classes or events.
12 Services, 1 View
Offer up to 12 services from a single view.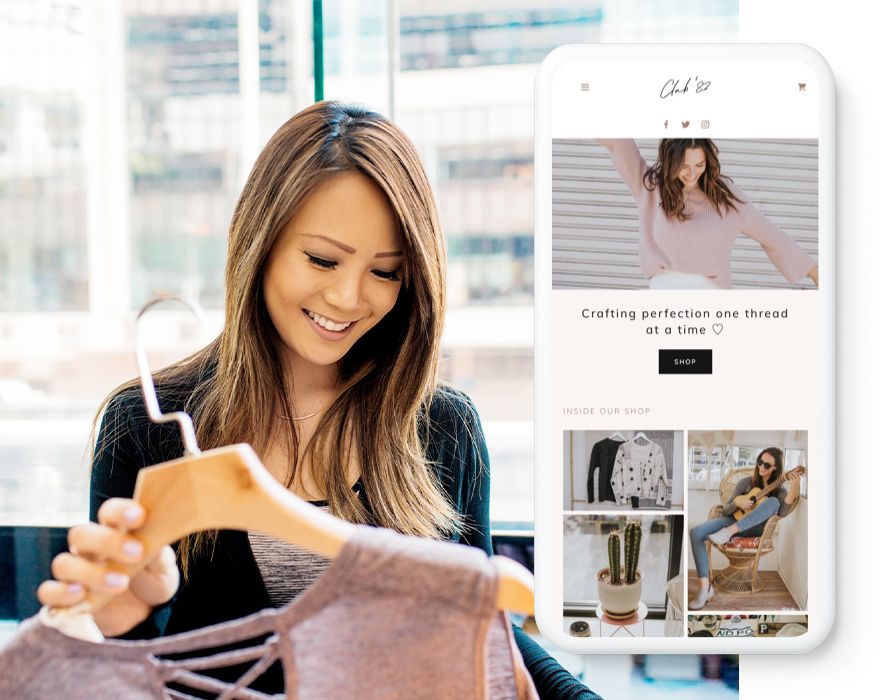 Ecommerce Features
Sell your heart out.
Sell what you want, wherever you want, with Online Store. Whether it's products and services, or digital stuff like videos and white papers, Online Store makes it easy to sell on your website — and marketplaces like Amazon, eBay or Walmart. Best of all, you manage everything in one place.
Accept Credit Cards
Collect payments via PayPal, Apple Pay and more.
Make Tax and Shipping Rates
Create your own tax and shipping rates to keep things accurate.
Offer Discounts
Give your customers discount codes for special promotions.
Abandoned Cart Recovery
Remind customers they left something in their cart.
Digital Downloads
Let people download files showcasing your work directly from your site.
Product Reviews
Let people download files showcasing your work directly from your site.
Text Notifications
Get a text when a customer makes a purchase.
In-Person Pick Up
Is your customer local? Let them pick up their order in person.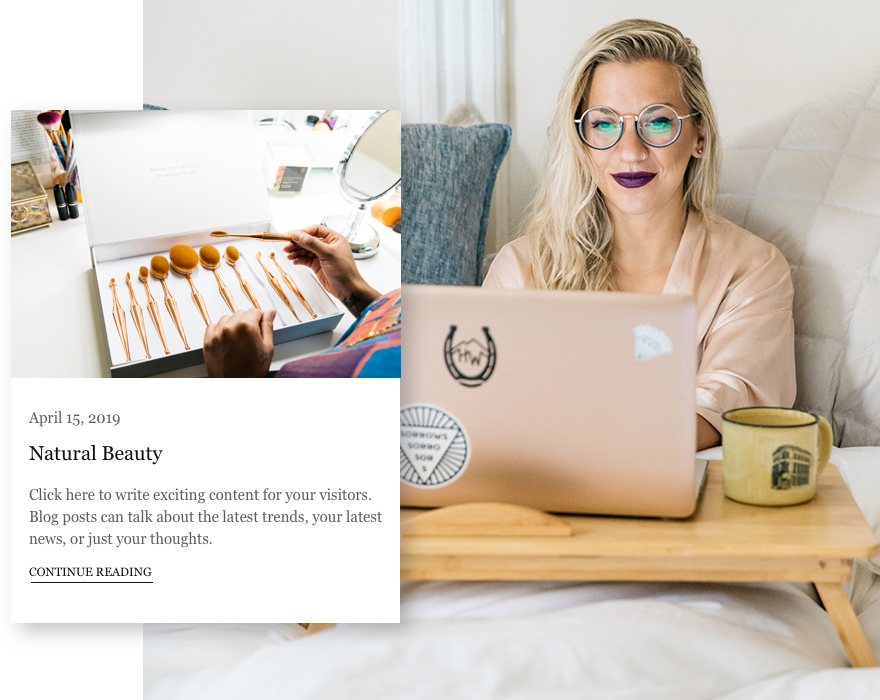 Blog Features
Write until it's right.
If you want people to visit your website, a blog is a great way to do it. But not only that, it's a solid way to keep your customers up to date on what's going on in your company's world. To have a blog, you'll need some kind of fancy tools, right? Nope. Just what's packed into Website Builder right out of the box.
Basic Image Editing
Tweak and tune images so they work on your blog.
Customize Layouts
Adjust the layout and design of your blog to your liking.
Categories
Organize your content into categories and link them to various pages on your site.
Blog Commenting
Hear more from your customers by allowing them to comment on your blog.
Email Updates
Keep your readers current with email updates.
Bring Your Own Blog (BYOB)
Link an existing blog on another platform to GoDaddy Website Builder.
Disclaimers
Third-party logos and marks are registered trademarks of their respective owners. All rights reserved.
* The Free Website service is a free version of the Websites + Marketing service and will renew on a monthly basis without charging you.  Not all features available in the Websites + Marketing service are included in the Free Website service. Should you choose to add additional Websites + Marketing features or services to your Free Website service it will convert to a paid plan which will automatically renew at the then-current renewal price with no further action from you, until cancelled. You may cancel the automatic renewal of the free service or the converted paid plan at any time by visiting your account and turning off the auto-renewal feature ("cancel renewal"), or by contacting customer service. If you choose to cancel Free Website service, any content or data you have entered into the service will only be retained for 60 days from the date of cancellation for customers with billing addresses in non-GDPR countries or 30 days from the date of cancellation for customers with billing addresses in GDPR countries.  In addition, GoDaddy reserves the right to deactivate a site if it is inactive for over a year, which means the site has had no traffic and/or no customer logins, or at GoDaddy's sole discretion. Customer support may be limited for this Free Service and may be modified at GoDaddy's sole discretion at any time.  

GoDaddy reserves the right to cancel, suspend or modify part of this entire offer at any time without notice, for any reason in its sole discretion. This service cannot be resold, transferred or combined with any other offer. Your use of this service is subject to the GoDaddy Universal Terms of Service, GoDaddy Privacy Policy, and any other applicable agreements.