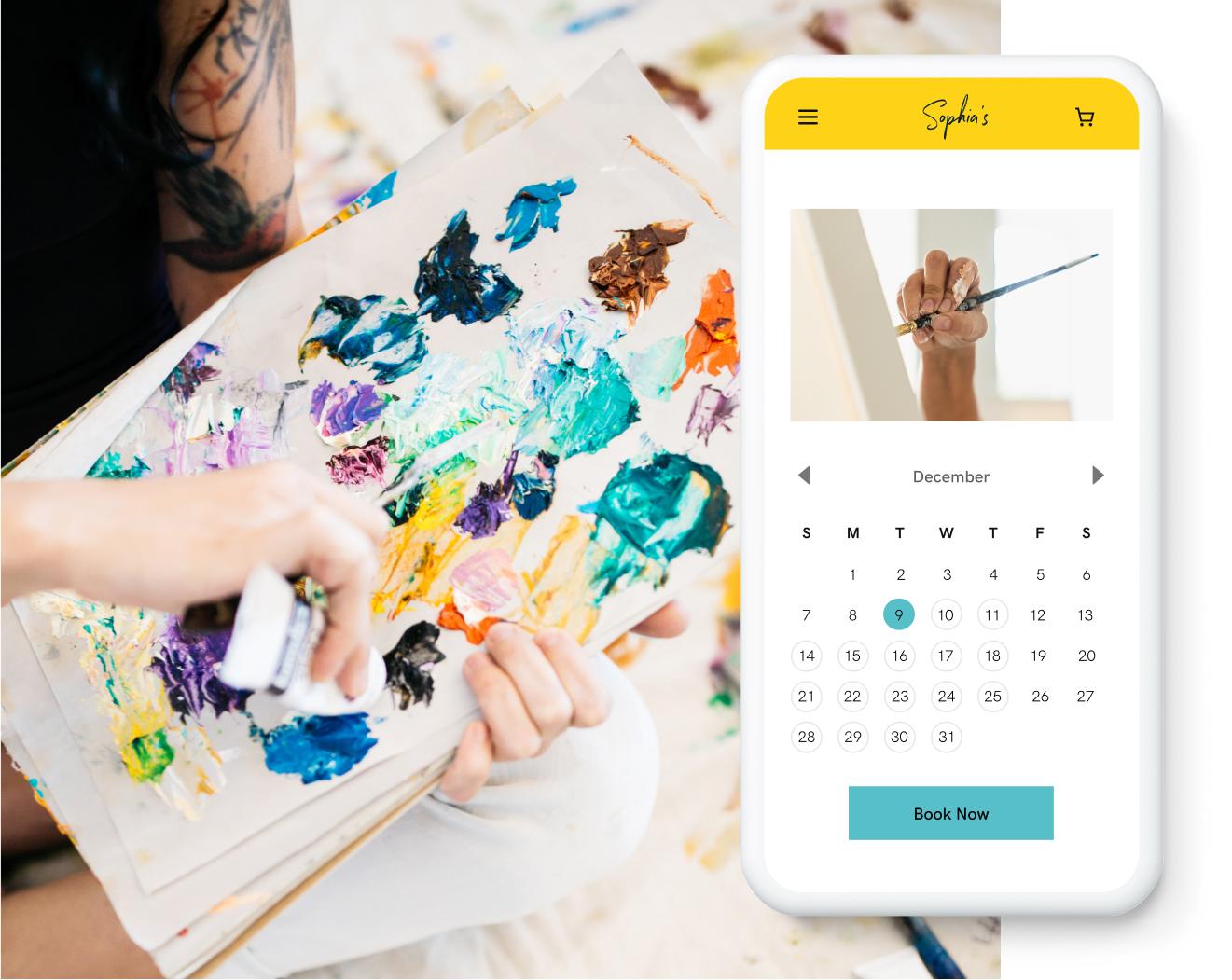 Online Store Bundle
The perfect package to start selling online.
From shippable products and digital downloads to online classes and in-person services, we have everything you need to sell anything online.
As low as
£13.99/mo
Get free tools.
Your domain and professional email are free for the first year.*
Look great.
Choose from 100s of beautiful, mobile-friendly templates.
Grow your audience.
Build a following with SEO tools, email marketing and social media integration.
WordPress with WooCommerce
WordPress, made simple.
We auto-install WordPress, WooCommerce and 40 free extensions, do auto daily backups and automatically scan for malware.
As low as 
£12.99/mo
It's quick.
Simple setup means you can get online up to 70% faster.
It's fast.
Speed-boosting CDN so you're ready for traffic spikes.
It's safe.
A free SSL** so you're secure and shown to be trustworthy.
Disclaimers
£13.99 per month, requires an annual purchase in the total amount of £167.88. Renewal of discounted products will be done at regular prices.
* A free CLUB, CO.UK, COM, NET, XYZ, UK, ORG, or CO domain when purchasing a new 12-month plan. Plus ICANN's annual fee of £0.15 per domain name per year. Before completing your purchase, you must add the domain name to your shopping cart. In addition, it is necessary to select a domain period equal to or less than your plan period to enable the free domain offer. If you purchase a domain name for a period longer than the plan, the additional registration period will be charged at the corresponding current rate. This offer cannot be used in conjunction with another offer, sale, discount or promotion. The free domain offer applies only to the initial purchase period. After the initial purchase period, the domains purchased through this offer will be renewed at the current price.
Enjoy a free business email address for 12 months when purchasing an annual plan. After the first year, it will be renewed automatically at the current price. You can cancel at any time in the first year to avoid renewal charges.
Annual discounts available only for new purchases.
Products will be automatically renewed until canceled. You can disable the automatic renewal feature by accessing your GoDaddy account.
Special launch price valid only during the initial purchase period. Product renewal price subject to change. Requires the purchase of an annual / multi-year plan with advance payment.
** The SSL Certificate is included free of charge as part of your Managed WordPress product. Requires the annual purchase plan. If you cancel the Managed WordPress product, you will also lose the associated SSL Certificate. Find the SSL Certificate(s) in your My Account panel.