How to start an online business
If you'd like to stop commuting, work wherever you want and become your own boss, it might be time to start your own business. Ready to take the plunge? Peep this post to learn how to start an online business.
The UK's e-commerce revenue is expected to grow at an annual rate of nearly 8% through 2027, with an average revenue per user of £2,111.
Here's what we'll cover:
Ready to dig in? You can do this!
Research online business ideas
To make your online business succeed, you need to make money. So, the first step in starting your business is deciding how you will generate revenue. When it comes to online business ideas, you have a few options.
Sell products online
Over the past few years, people have grown more comfortable shopping from their couches, which means there's never been a better time to get into the ecommerce game.
If you're an ecommerce noob, however, you may need help:
Selecting the right products and platforms to sell online
Learning how to build and launch your ecommerce site
Finding your target customers
Closing the deal
We've gathered all the information and tools you'll need to easily launch your online store and list your products on eBay, both quickly and effectively.
Try drop-shipping
Many first-time ecommerce entrepreneurs start their careers with no physical inventory.
Through a process called drop-shipping, you can act as a wholesaler of products that you promote on your site, then purchase from the manufacturer who ships them directly to your customers.
Sell courses
These are online courses that you create yourself or sell on behalf of others. Like digital products, online courses can be set to automatically deliver to customers upon purchase.
Start a blog and become an affiliate
Affiliate products that you sell on behalf of another business. When selling affiliate products, you usually don't have to store or ship products. The merchant deals with delivery, and you simply receive a commission for helping sell their product.
Related: How to make money with affiliate marketing
Create a SaaS product
Software as a service (SaaS) is an offering that falls somewhere between a product and a service.
If you develop software — say, like a scheduling app for small business — you can have customers sign up and pay a recurring fee to use the tech you developed.
For this type of product, a platform with membership functionality helps a lot.
Offer services
You can start an online business based on selling consulting and freelancing services that are completed online or over the phone.
When you sell services online, you can find customers and make sales on your own.
Or you can sign up for sites like Fiverr and Upwork that manage the process and allow you to connect with clients through their platform.
Related: How to start a web design business — complete guide
Choose a niche that works
The best product ideas are often born from hobbies and passions or where you discover a need that no one is meeting.
For example, pet products are always popular in the ecommerce sphere, but competition can be high.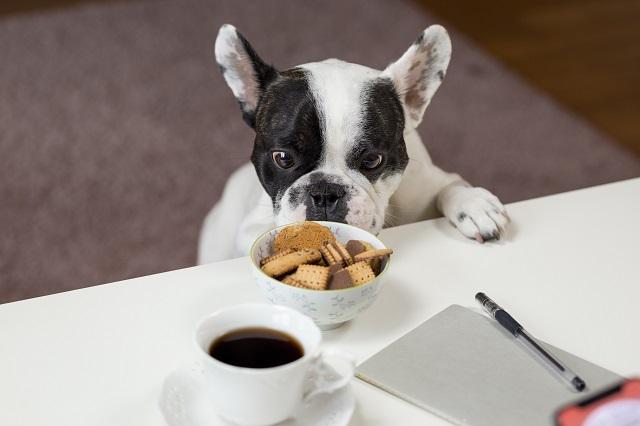 But if you choose a niche like organic pet products, there are fewer sellers to compete with.
Search for keywords or phrases that your likely customers will likely use to find your product or service, and note if the market is saturated.
If that is the case, it could cost you extra money and time to stand out in an already crowded marketplace. Sometimes, it's better to start small in an underserved market.
Check the online competition
Once you have positive product feedback, research your competition online.
Start by searching for and visiting popular product review sites, where you can find lists of top websites for specific categories, compiled by experts.
Read what the experts like and visit the websites to see how they present their products or services. Look at customer reviews to learn what people like and dislike about them.
Likewise, go on social media to see what people are saying.
Do people complain about them, or do most of their customers sing their praises? This exercise will give you an idea of how much brand loyalty each of your competitors have.
Also, see if those brands respond to customer questions and complaints, and list what the common issues are. This could help inform your product development — solve a common complaint and you have a competitive advantage.
Subscribing to your competitors' email newsletter is another good way to see how they are talking to your target audience. Make note of their pricing and promotional strategies, which we'll talk more about later in this post.
Research keywords and difficulty
Use a keyword planning tool such as Moz, Semrush or the free Google keyword planner tool.
These will show you search volumes for a particular keyword, as well as how much competition there is when it comes to ranking for it.
Look for words people might type in when searching for your product or service.
As you research keywords, it's important to strike a balance between search volume and competition — there's not much benefit targeting a keyword nobody searches, yet it's best to avoid high-competition terms as these require ad spending to rank for them.
Related: How to find your website keywords
Check the SERPs
When you start getting your head around the keywords you want to target, plug some of them into a search engine and check the results. Note who's at the top of the page — pay a visit to their websites and ask yourself these questions:
What does the language they use say about their brand?
Are there any design elements that jump out?
How are they incorporating keywords into their website text?
Are there any other things that make this website special?
While you should never copy a competitor's website, there's nothing wrong with getting inspiration from it. Jot down notes that you can refer to as you continue to start an online business.
Create a business plan
A business plan can be like a roadmap that guides your business from zero to startup. And if you're planning to apply for a 
loan or attract investors, a solid business plan can help.
At a minimum, your business plan should include these sections:
Executive summary — Be brief in describing, from a high level, what your business will do or sell.
Organization and management — Introduce members of your team if any and explain how their skills and experience will help you succeed.
Service or product line — Describe your offering, how it works and why you believe there's a demand out there for it.
Marketing and sales — Explain how you'll get your product or service in front of the largest possible audience.
Funding request — If you're seeking external funding, specify your needs and what the funding will support.
Financial projections — State how much revenue you expect to earn. This can strengthen your case for funding.
Appendix — If you have reference materials, technical specs, trademarks or certifications, include them here.
Ready to get to it? This government web page has business plan templates and step-by-step instructions.
Consider funding options
Unless you have that rich uncle everyone dreams about, you may need to find funding before to start an online business.
There are a few routes you could take here:
Get a loan — If your business idea is compelling and you have a rock-solid business plan, you might persuade a financial institution to front you the startup funds. Just be sure to understand any interest and potential penalties. Read How to get a business loan for tips.
Attract investors — Investors also could show interest if you have a great idea and business plan to put in front of them. However, you will likely need to give up some control of your venture in exchange for their money.
Bootstrap it — This would be the most direct route. If you have savings, investments or other assets, using them to bootstrap your idea gives you total control. But you need to consider the ramifications if your business idea falls through.
Pick a business structure
Every business must have a legal identity. Here are four options to consider, starting with the least expensive to set up:
Sole trader — This is the simplest and least costly business legal structure to set up. After you pay taxes, you keep all your profit. On the down side, you are personally liable for any business debts.
Partnership — In this business structure, you and your partner(s) share the profits, with each of you paying tax on your share. Responsibility and rewards are shared.
Limited liability partnership (LLP) — As with a standard partnership, each partner registers with HMRC as self-employed and pays tax on their share of the profits. There is some protection for partners' personal assets, limiting their liability to the amount each has invested in the business and/or any personal guarantees they may have provided when raising loans.
Limited liability company (LLC) — This is the most complex and expensive type of business structure to set up and maintain. But it also offers the greatest protection against personal liability in case of insolvency.
For all the details on these structures, check the Companies House site.
Separating your personal and professional finances will make it easier for you to file your taxes and keep an eye on your financial situation.
Check laws for online businesses
Here, you might need to seek out professional advice or at least do some comprehensive research. Don't start an online business only to discover there's a law that creates a conflict leaving you dead in the water.
The UK government provides this list of rules to online sellers.
If you're setting up an online store, it's crucial to understand all the regulations that cover privacy and data protection.
Get permits and insurance (if needed)
At the time of this publication, a sales license was not required to sell online in the UK.
There are rules to sell online (see link above) and to store and use personal information. You may also need insurance such as employers' liability insurance (required if you have employees) and cyber insurance for losses relating to damage to, or loss of information from, IT systems and networks.
Related: The cost of cyber attacks to businesses like yours
Register a domain name
When choosing your ecommerce business name, consider something that is short, memorable and marketable. A thorough search for a domain name can also help you find the right name for your ecommerce store.
The cost for a domain name can range anywhere from £3 to thousands per year.
This guide describes how to choose the perfect domain name for your venture.
Can't find the .com or .uk you want? Consider one of the new domain extensions such as .shop or .store. Or get more specific with an extension like .jewelry, .clothing or .coffee (see all your options here).
Build your website or online store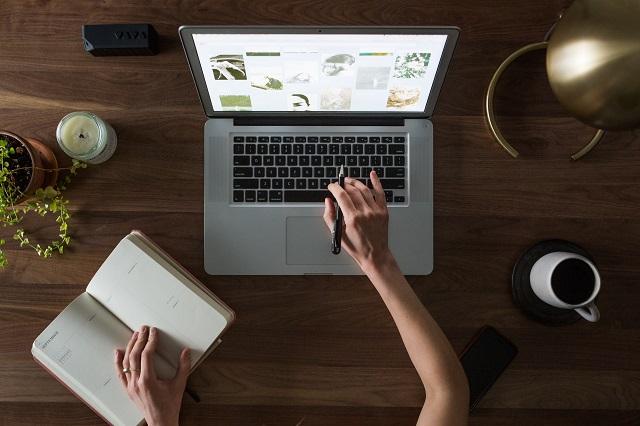 Once your legal tasks are in order and you have a domain name, you need to choose the best place to build your business online. Choosing where to build an online business is just as important as learning how to build an online business.
Whether you plan to create a simple website (free) or an online store to sell things, be sure to evaluate all your options, taking cost and complexity into consideration.
Related: How much does a UK website cost?
Target your main keywords
Do some research to discover what select words and phrases people use to search for your type of products or services. Sprinkle these keywords throughout the content on your web pages, using a different keyword for each page on your site.
These might represent services — such as "lawn care" — or products if you're operating an online store. Here it helps to check what the competition is doing to perform well in search results.
Related: 7 keyword research tools to try
Create content that sells
You'll also need to make content — images, articles, videos — that people can't find anywhere else. For example:
A shareable infographic on how often to change your car filters
An entertaining how-to video
Blog post about why spending time in your online store is more fun than watching a favorite TV show
This is the kind of stuff people will want to link to from their own websites and social profiles. Make sure they find that amazing content by optimizing it for search engines.
When it comes to content that ranks and sells, there are a couple main elements to consider: SEO and compelling product listings.
Related: How to take good product photos
Search engine optimization (SEO)
SEO to a well-defined sequence of steps anyone can take to get higher search engine rankings, which bring more organic visitors to their website.
Unlike paid adverts, organic search results are "free" and based on, among other things, the site's content and how closely it matches the keywords being searched.
After you (or your website guru) does the backend stuff needed to attract the attention of the search engines, Google and others will become aware that your site exists. Their bots will scan it, index the information and analyze your site's content to determine how and where your website's content should show on search engine results pages (SERPs).
Related: The small business owner's guide to low-cost SEO
Compelling product descriptions that sell
Details can make or break a sales transaction. If your site doesn't have a chat feature to answer customer questions, start by thinking of all the questions they might ask in-store.
For example:
What fabrics is your sweater made of?
Is it organic and earth-friendly?
Was it made locally?
What other items might pair well with it?
Your product descriptions should be as detailed as possible. Include more than one photo of each product; this will help to build trust with customers and reduce returns.
Pro tip: If you use GoDaddy's Website Builder or Online Store tool to get online, the included AI tool will write product descriptions, social posts — even customer service messages for you.
Set up payment providers for ecommerce
The key to closing an online sale is to provide an easy, seamless checkout and payment experience.
Some platforms offer built-in checkout and payment processing tools. For example, GoDaddy's Online Store enables you to securely accept all major credit cards, Apple Pay and Google Pay — but not all service providers do.
When evaluating options, you'll need to consider:
Does the platform's merchant account accept all currencies and come with SSL encryption (encryption is a must-have)?
What forms of payment can you accept through your account? Credit cards, personal checks, wire transfers, money orders?
Does your platform offer a payment gateway to verify, approve and process charges in real-time?
Is it built into or can it work with your website platform?
Review all your options and ask the platform provider about the associated transaction rates and processing fees.
Source products
If you're planning to start an online business to sell products, having a reliable source will be essential. There are a few ways to consider locking this down:
Find a supplier — A reliable manufacturer or wholesaler can keep you supplied, but inventory control (too much vs. not enough) can be a challenge, as can storage and transportation.
Set up drop-shipping — As mentioned earlier, drop-shipping lets you focus on promoting the products, while your supplier boxes and ships the orders. This might require specific technology to manage the supply chain once you get things moving.
Supply it yourself — This option gives you the most control, but you need to think carefully about it. Doing everything yourself could be rewarding, until you find yourself scrambling to keep up with demand.
Build your brand
Even if you hire a pro to build your website for you, you'll need to make (or at least approve) decisions about the look of the site — its design. Here are a few design fundamentals you'll want to consider:
Logo. If you don't have a logo or would like a new one, try our logo maker — you can make a new logo in a matter of minutes! Once you have it, think about how you want to incorporate your company logo into your website's design (typically in the same spot on every page).
Colors. For brand harmony, it's important to choose the right color palette for your website. Do you own a creative company? Perhaps vibrant colors like hot pink and tangerine are perfect. If you're in the professional services industry, more subtle hues such as charcoal and blue might be more appropriate. Read more on choosing the right colours here.
Think about the feelings colors evoke for you and match them with how you want your customers to feel when they visit your website.
Fonts. Think about the typefaces that might best represent your particular business — from bold, linear styles to more delicate, feminine 
fonts.
Layouts and more. Consider the amount of "white space" (space between elements) in your design. A lot of white space can denote clarity or simplicity, while having very little of it can make your site look active or intense.
Other elements, like background colors, gradients and the "texture" of your overall design, can contribute to the impression your site makes on visitors.
By putting a little thought into these basic design elements, you'll make big strides in telling your story, building your brand and framing your products and services in the best possible light.
Related: How to tell your brand story
Market and grow
Now that you have a product or service to sell, a place to sell it and the peace of mind that you are operating legally, it's time to get some customers. Tell family and friends and seek out potential clients and customers online and in real life.
Here are the main ways to market your online business:
Organic search — Learn the basics of SEO and get your content to rank higher on search results pages.
Paid search — Identify and bid on keywords to display your business ads in related searches.
Social media — Build a following and promote your online business on social media.
Email marketing — Start a subscriber list and send out emails to turn browsers into buyers.
Online reviews — Monitor review sites and work to ensure you hold a high rating.
Word of mouth — Network in person to build awareness of your online business.
The perk of having an online business is that you can take your work with you just about anywhere. But perhaps the biggest plus is that your online business is accessible to a huge audience of potential customers around the world.
So, set up shop and get to work on building, marketing and growing your online business.
FAQ
What kind of business can I start online?
While there really is no limit, in this post we've covered some of the more popular types of business to start online:
Ecommerce store — Set up an online store and process sales through your website.
Drop-shipping — Have a supplier ship the orders you generate online.
Online courses — Charge people to access learning material you post online.
Affiliate marketer — Build a following and sell another business' products to visitors.
Create a SaaS product — Develop software and charge a fee for access to it.
Offer services — Services such as counseling or teaching can be delivered online.
Scroll through this list of 37 best business ideas to find one that suits you.
How do I start an online business with no money?
Starting an online business with no money can be a challenge, but it is possible. Here are some steps you can take to get started:
Build a website — Use a free website builder like GoDaddy's to create a professional-looking site for your business. This will give you a place to send interested customers for more info.
Use social media — Take advantage of social media to promote your business and reach potential customers.
Network — Connect with other entrepreneurs and professionals in your industry through online forums, groups and events.
Starting an online business takes time, effort and persistence. Stay committed to your goals and remain flexible in your approach as you adapt to new challenges and opportunities.
What kind of online business is most profitable?
The most profitable one depends on various factors such as the target audience, the niche and the business model. Here are some examples of profitable online businesses:
Ecommerce — You can create your own online store and also sell your products on marketplaces like Amazon, Etsy and eBay.
Online education — Platforms like Udemy, Skillshare and Coursera allow people with skills to create and sell courses.
Affiliate marketing — Many bloggers and content creators use affiliate marketing as their primary source of income.
Digital marketing — Provide digital marketing services like search engine optimization (SEO), social media management and email marketing.
Software as a service (SaaS) — Examples of successful SaaS companies include Dropbox, Slack and Zoom.
It's important to note that the profitability of an online business depends on various factors such as the quality of the product or service and its price among other things.
Which online business is best for beginners?
There are many online businesses that are suitable for beginners, depending on their interests, skills and resources. Here are some ideas:
Drop-shipping — Set up an online store and sell products without the hassle and expense of storing inventory. A third-party supplier ships the products directly to your customers — all you do is promote and sell the product.
Affiliate marketing — Promote products or services on your website or social media platform and earn a commission on each sale made through your referral links.
Blogging — Start a blog and publish useful content on it. Once you have built up an audience, you can monetize your blog through ads, sponsorships or affiliate marketing.
Online courses — Create an online course and sell it to people who want to learn the same skill. You can use platforms like Udemy or Teachable to host your courses.
Social media management — Offer your services to small businesses or individuals who need help with their social media presence.
Ultimately, the best online business for beginners is one that aligns with their skills, interests and goals. It's important to do your research, understand the market and be willing to put in the time and effort required to succeed.
There is literally nothing you can't learn if you stick with it and ask for help.